Songs of Home Community Sing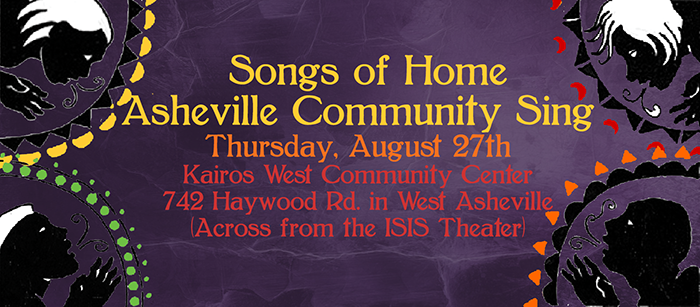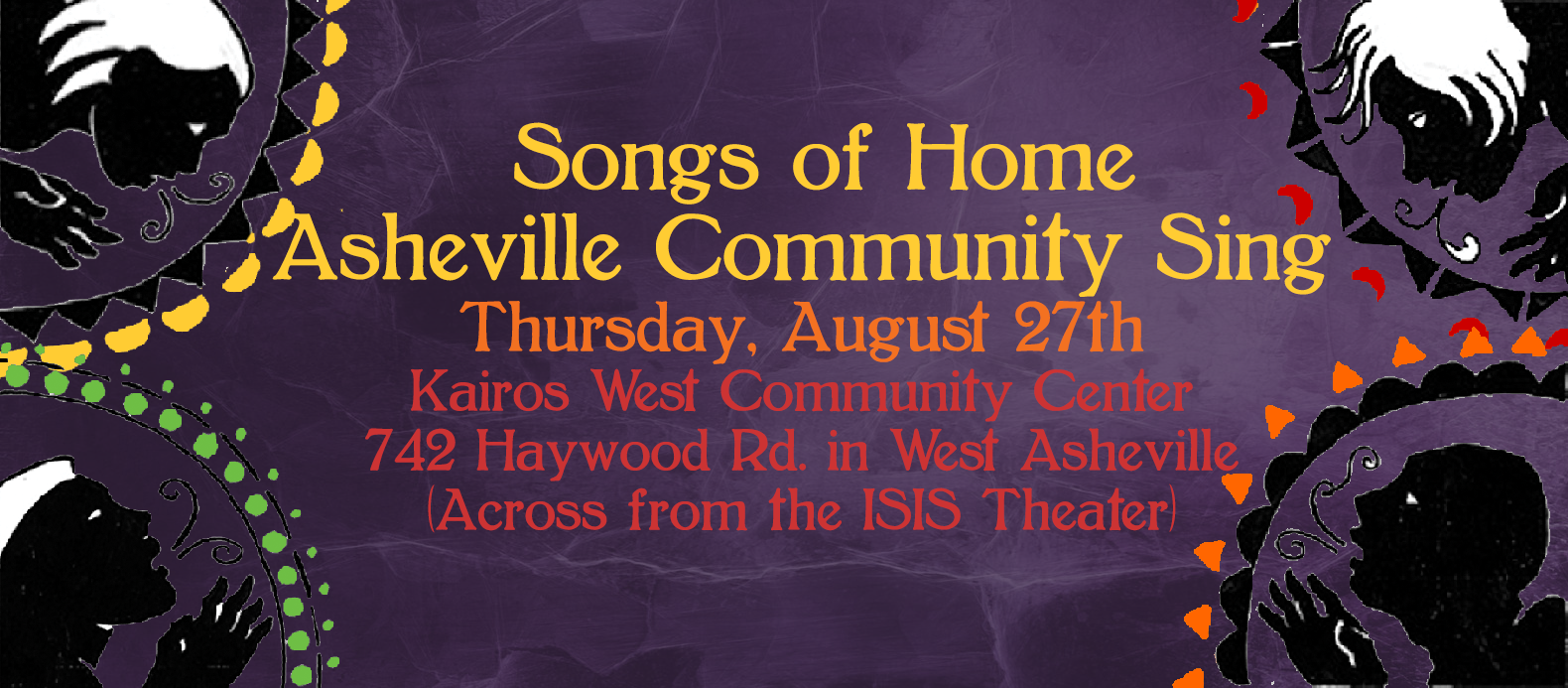 Dear Singer, this month's sing is:
Thurs, August 27th
Kairos West Community Center
742 Haywood Rd. in West Asheville
(Across from the ISIS Theater)
This month's song theme is: Home! How do you define home? What songs remind you of home? Are they songs your parents sang you? Songs that describe where you grew up or live now? Christmas or church songs or school rhymes? Bring a song that speaks to your sense of home.
Here's a song to start for inspiration: Waterbound. A song all about being rootless and wandering- not getting to have a home at all!
Bringing snacks and drinks is encouraged, but most of all, bring a song to share!We are currently planning fall dates at Kairos. More news soon!The Asheville Community Sing is a community of folks who meet each month to share songs together. Using only our voices, we teach and learn from many traditions including gospel, Appalachian folk songs, American hymnody, English traditionals, African-American church musics, sea shanties and more.