Performances and Workshops
​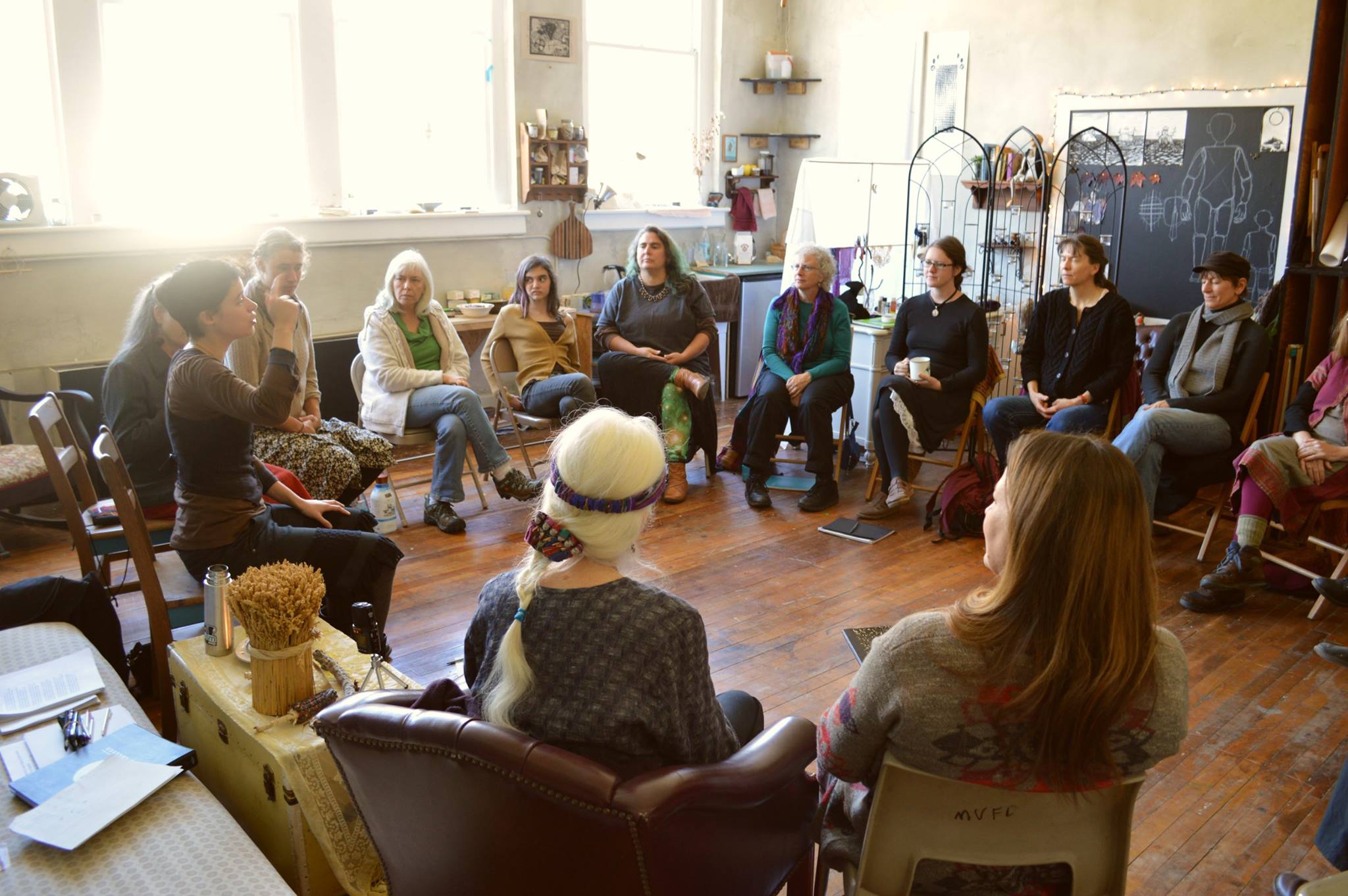 Workshops
Southern Appalachian Ballads: From Boar Hunting to Ginseng Harvesting: Are you curious about learning some Appalachian ballads? Or have you been wanting to add variety to the ballads you already know? Either way, this workshop is for YOU!
In this 2.5 hour workshop I teach ballads from Kentucky, West Virginia and North Carolina using the "knee-to-knee" (or "sing and repeat" method). We focus on rare, short ballads on topics ranging from the Civil War to "hangman's ballads," ginseng harvesting to boar hunting. I also include some ballads with uncommon outcomes from their more popular counterparts. We take some time to discuss how we make choices around what ballads we sing and what it means to make a song your own. Participants will receive lyrics sheets and recordings of the material taught.
Length: 1-2.5 hours. Prices vary depending on group size.
​
Women's Stories in Ballads (or the Fun & Complicated World of Ballad Singing as Therapy): Are you tired of hearing ballads and folk songs where the woman ends up drowned in the river? Want to discuss how these songs make you feel, and learn some new ones?
In this workshop we learn and discuss ballads for, by, and about women.
The first hour is spent "knee-to-knee"- learning some historic ballads about brave, clever women to add to your repertoire. If you already enjoy ballad singing you'll probably hear a familiar song or two along with some totally new ones.
Then for the second half we talk about the many purposes of singing ballads that reflect women's experiences (from masters of their own fate to pawns to murder victims). We focus particularly on the choices we make to sing, not sing, and alter these songs for our own therapy. If there's time, we also make some alterations of our own to a chosen ballad! All genders welcome at this workshop! Participants will receive lyrics sheets and recordings of the material taught.
Length: 1.5-2.5 hours. Prices vary depending on group size.
Performances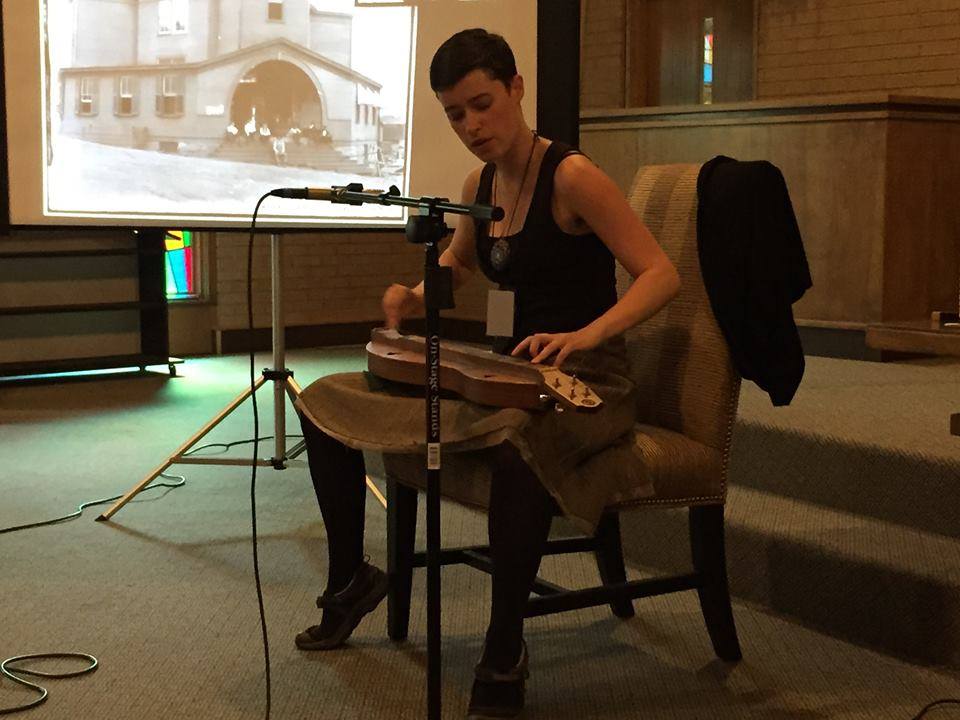 Ballads and Songs of Appalachia: Through solo performance and audience participation, Saro shares songs sourced from Appalachia's diverse musical history. From old English and Scottish ballads to Baptist lining-out hymns and protest songs of the coal mine wars, Saro brings a lively mix to engage and move audiences.
Length: Flexible
Songs of Resilience & Resistance from Appalachia:  In this presentation-style workshop Saro shares photos, stories and songs from over 200 years of social and environmental movements in Appalachia. She presents ballads, hymns and folks songs that paint a picture of the Mountain South's experiences of slavery, miner's revolts, mountaintop removal, black lung, outmigration, the Civil Rights movement and more. Come expecting to learn a lot and sing along!
Length: 1 to 1.5 hours
Sample from this presentation: Down to the Picket Line
Stories and Songs of the West Virginia Mine Wars:  A one-person, multimedia show about the West Virginia Coal Wars, mountaintop removal, and the Battle for Blair Mountain. Read more about it Here.
Length: 45 Minutes
Past College/University Venues Include
Colgate University, NY
Blue Ridge Community College, VA
Berea College, KY
Millikin University, IL
Warren Wilson College, NC
Chicago Institute of Art, IL
University of Wisconsin, Madison, WI
Other Venues Include
Folklore Society of Greater Washington Midwinter Festival, D.C.
Whippoorwill Festival, Berea, KY
Carolina Mountains Literary Festival, Burnsville, NC
Youth Traditional Song Weekend, Western MA
Parkway Playhouse, Asheville, NC
Lake Eden Arts Festival, Black Mountain, NC
Boxcar Books, Bloomington, IN
Rainbow Bookstore, Madison, WI
First Unitarian Universalist Church of Nashville, TN
Dobra Tea House, Asheville, NC