A Look Back at Cullerlie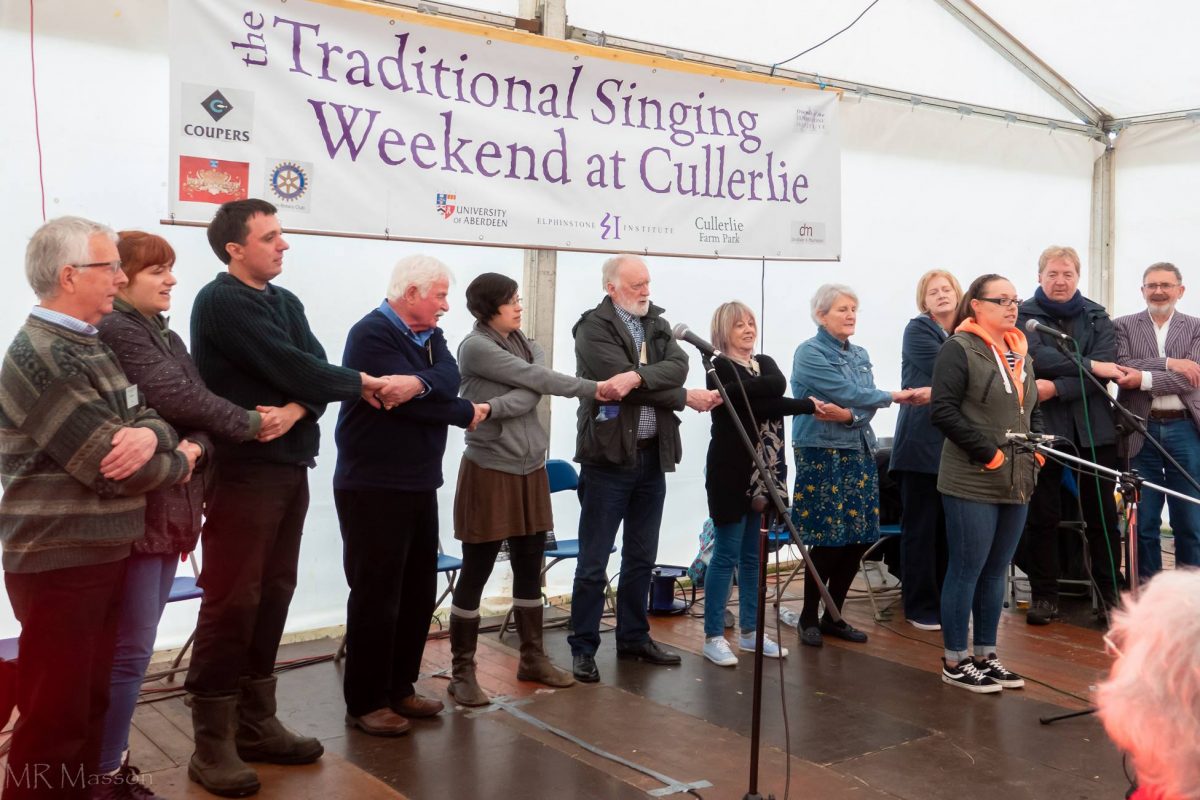 Hello all!
I'm going to do my best to be updating this site more regularly in the future, as well as giving it a make-over in the next few weeks.
This news is a little but of a throw-back at this point, but I wanted to talk about some of the things I've been doing this past year:
This past summer I had the honor of being asked to perform and teach at the Singing Weekend at Cullerlie, a weekend sing-fest in Aberdeenshire, Scotland. It was an incredible event- a few hundred people gathered to sing ballads and folk songs (all unaccompanied) all day and night, and the setting was a rural farmstead. My favorite building on the premises was a small stone bothy in which a fire was kept going for people to gather around and sing. I led a 45-minute presentation on songs by and about women in Appalachia, teaching pieces like Sarah Ogan Gunning's "Down to the Picket Line," and Ella Mae Wiggin's "Mill Mother's Lament."
The rest of the weekend I was blissfully absorbing the repertoires of others. I've found that in both Ireland and Scotland, singing groups tend to have a passion to sit and take turns listening to each other sing ballads solo for hours at a time. That kind of deep, careful listening to this quiet and moving music is not something I've found anywhere else. Many American singing communities would lose patience for such quiet- and sad- songs after a little while.
The other exciting aspect of the weekend was that folks were singing the songs in several different languages- Scots, English, Scots Gaelic, Irish Gaelic, and Doric, the latter being a dialect of Aberdeenshire. Several people were kind enough to translate the songs in real time for me, but often if I picked up a few sentences I could recognize the song as a cousin to something found in Appalachia. Language is no barrier to a good story- or a good song.
Below are a few photos from the event.
Courtesy of Mary Masson Photography
Courtesy of Mary Masson Photography