Saro Lynch-Thomason: Multimedia Storyteller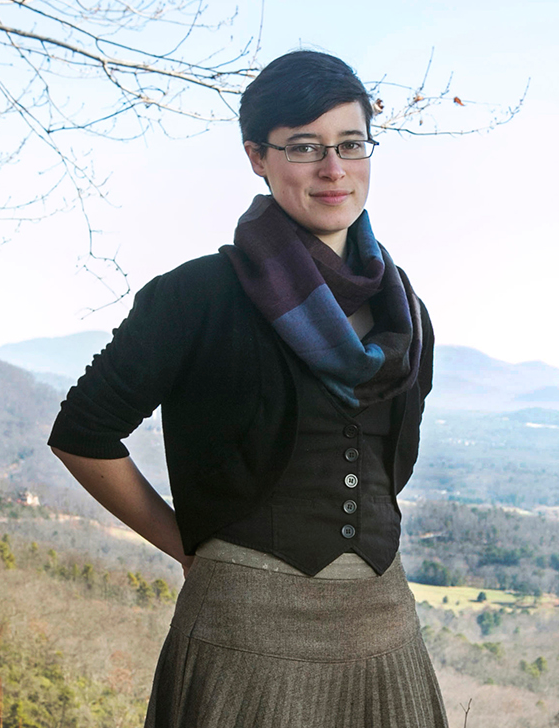 Saro is a ballad singer, folklorist, documentarian, illustrator, author and activist from Asheville, NC. Her passion for traditional music, people's struggles and Appalachian traditions has called her to perform, teach and produce media that tell the stories and songs of America's social history. Her distinct, powerful singing style transports audiences to Appalachian mountain hollers, 19th-century coal camps and old meeting houses. Combining music, narratives and multimedia, Saro delivers memorable and moving performances that bring people's history, song and culture to life!
New Movement Song: "More Waters Rising."
Learn more about Saro's Performances and Workshops.
New Single: "I'm So Glad Today I'm Ready"
I'm co-teaching a really special workshop with Becky Beyer of Blood and Spicebush at the end of this month all about magic lore in folk song and balladry. Here's a
"During the course of my more than 50 years as a civil rights, labor and community organizer and musician in Appalachia and the South, I have had the privilege of working with and getting to know some truly amazing artists, activists and scholars. As extraordinary as so many of them are, few are as impressive in all three areas as Saro Lynch-Thomason. She is simply one of the most gifted, creative, committed, conscientious, self-starting, hard-working people I've gotten to know over these years." — Musician and Organizer Si Kahn
"Having been a singer of traditional Appalachian ballads for over 50 years, it's hard for this old warhorse to get chills when I hear someone sing. But, Saro Lynch-Thomason is the exception.
Saro sings with an intensity and intonation that belies her age. There's something ancient that lives inside Saro's voice. She sings with heart and soul and people listen. I consider her the singer among singers of her generation."
–Sheila Kay Adams, NEA National Heritage Fellow, 7th generation ballad singer
"I found (Saro) to be a highly accomplished singer of traditional songs/ballads, and an inspirational teacher and workshop leader…For someone who is comparatively young, she has an impressive knowledge and understanding of Appalachian and other related singing traditions, styles and repertoire. There is no doubting her drive and determination to extend this critical appreciation." –Ian Russell, Professor Emeritus, University of Aberdeen
Saro is accepting requests for shows and workshops. Contact Saro today: [email protected]